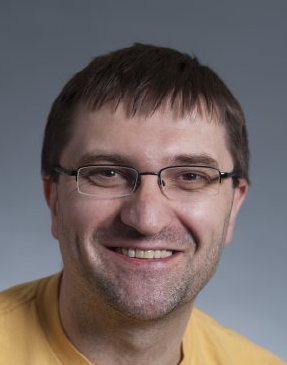 Prof. Calin Belta
Fellow of IEEE, Distinguished Lecturer of the IEEE CSS
Boston University, USA
Brief Bio: Calin Belta is a Professor of Mechanical Engineering, Electrical and Computer Engineering, and Systems Engineering at Boston University, where he holds the Tegan family Distinguished Faculty Fellowship. He is the Director of the BU Robotics Lab. His research focuses on dynamics and control theory, with particular emphasis on cyber-physical systems, formal methods, and applications to robotics and systems biology. Notable awards include the 2008 AFOSR Young Investigator Award, the 2005 National Science Foundation CAREER Award, and the 2017 IEEE TCNS Outstanding Paper Award. He is a Fellow of the IEEE and a Distinguished Lecturer of the IEEE CSS.
Speech Title: Optimization-based Formal Synthesis of Control Strategies for Dynamical Systems
Abstract: In control theory, complicated dynamics such as systems of (nonlinear) differential equations are mostly controlled to achieve stability. This fundamental property is often linked with optimality, which requires minimization of a certain cost along the trajectories of a stable system. In formal synthesis, simple systems such as finite state transition graphs modeling computer programs or digital circuits are controlled from specifications such as safety, liveness, or richer requirements expressed as formulas of temporal logics. With the development and integration of cyber physical and safety critical systems, there is an increasing need for computational tools for controlling complex systems from rich, temporal logic specifications. In this talk, I will introduce some recents results on the connection between optimal control and formal synthesis. Specifically, I will focus on the following problem: given a dynamical control system with state and control constraints, a cost, and correctness temporal logic specifications, generate an optimal control strategy that satisfies the specifications and the constraints.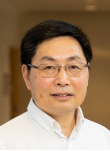 Prof. Zheng Hong (George) Zhu
College Member of the RSC, Fellow of the CAE, EIC, CSME, ASME, Associate fellow of AIAA
York University, Canada
Brief Bio: Dr. George Zhu is a Professor and Tier 1 York Research Chair in Space Technology in the Department of Mechanical Engineering at York University in Toronto, Canada. He served as the inaugural Academic Director of Research Commons (2019-2022) in the Office of Vice-President of Research and Innovation. His research includes the dynamics and control of tethered spacecraft, autonomous space robotics, visual servo, CubeSat, and additive manufacturing in space. He has published over 350 papers in peer-reviewed journals and conference proceedings. Currently, he is an elected member of the International Academy of Astronautics; College Member of the Royal Society of Canada; Fellow of the Canadian Academy of Canada; Fellow of the Engineering Institute of Canada, Canadian Society of Mechanical Engineering, and Fellow of the American Society of Mechanical Engineers; and Associate fellow of American Institute of Aeronautics and Astronautics. Dr. Zhu is the receipt of the 2021 York University President's Research Excellence Awards, the 2021 Robert W. Angus Medal from the Canadian Society for Mechanical Engineering, the 2019 Engineering Medal – R&D from the Professional Engineers Ontario, Canada.
Speech Title: Autonomous Robotic Capture of Non-Cooperative Space Target by Artificial Intelligent Tactile Feedback Control
Abstract: With the increase of space activities, on-orbit service has gradually become a critical part of sustainable use of space and space robots are expected to perform more and more important tasks for humans, such as assembly, replacement, repair, recovery, the release of the modules. Among them, the primary operation of on-orbit tasks is to capture the free-floating non-cooperative target by a robotic gripper. In this seminar, we will present the development of a deep reinforcement learning-based method for solving the complex problem of robotic grasping by a fingered robotic hand using tactile sensor feedback. It is aims to avoid manually designing features, re-ducing the complexity of the problem and enabling the robot to learn grasping policies through trial and error. An off-policy reinforce-ment learning framework is developed by using the deep deterministic policy gradient frame-work and twin delayed features to enable the gripper to grasp floating objects with maximum fine grasp success. To effectively learn the grasping task, we have designed a dense reward function that provides the agent with clear and informative feedback. Currently, the approach is trained entirely in simulation using the Pybullet environment without needing demonstrations or pre-existing knowledge of the task. As a case study, we consider a grasping task involving a 3-finger Robotiq gripper that must move towards a floating object, chase it, and finally grasp it. By training the agent in simulation, we are able to explore a wide range of scenarios and conditions, allowing the agent to learn a robust and versatile grasping policy.
ISoIRS Past Speakers
Prof. Angelo Cangelosi

University of Manchester, UK







Prof. Eduardo Mario Nebot

Australian Centre for Field Robotivcs,

University of Sydney, Australia







Prof. Salvador Pané Vidal

Multi-Scale Robotics Lab, ETH Zurich, Switzerland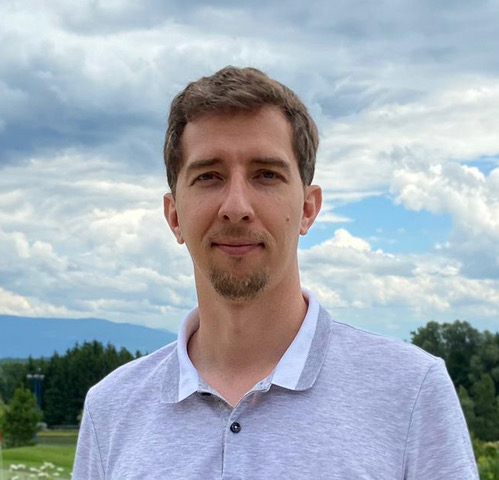 Dr.Sven Kreiss
Visual Intelligence for
Transportation VITA-EPFL, Switzerland